A must-see
article | Temps de Lecture2 min
The fort's graffiti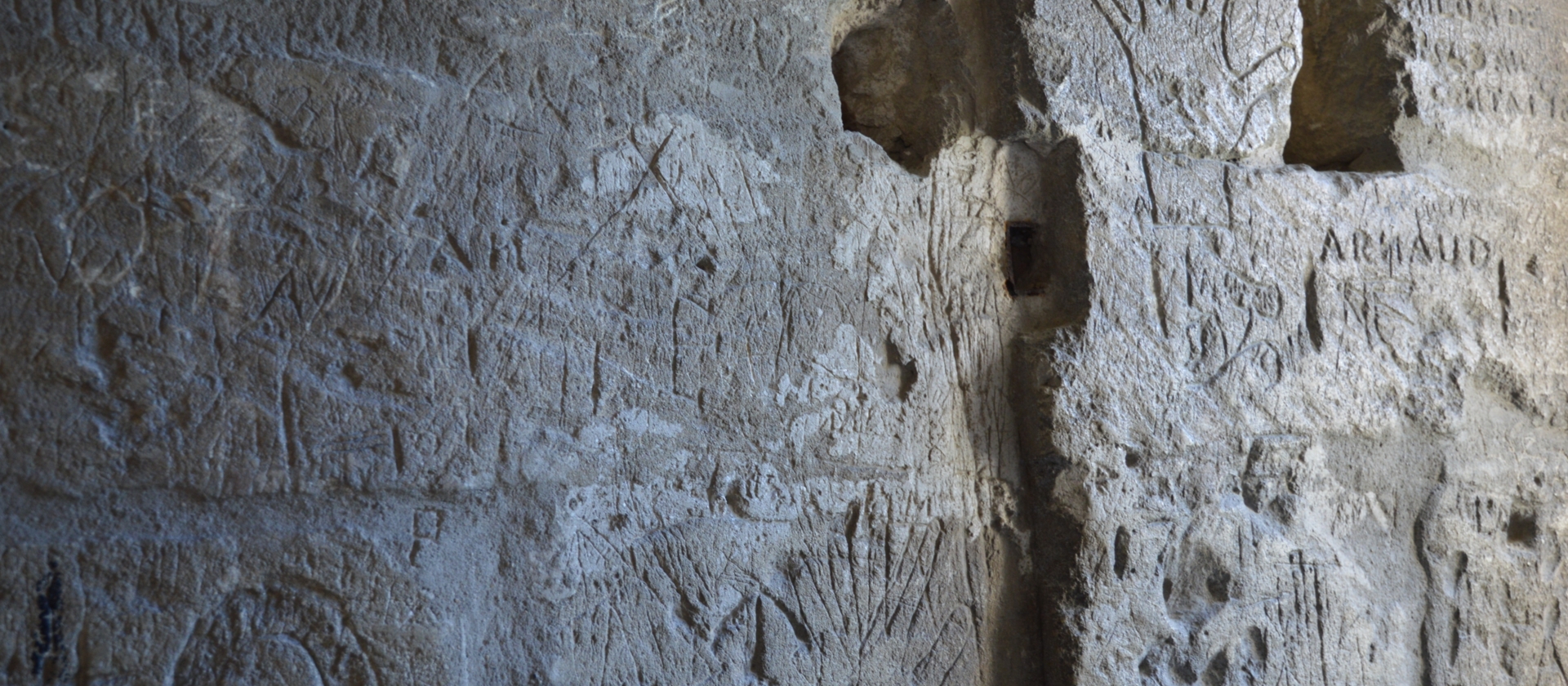 Discover the many graffiti on Fort Saint-André!
Did you know that Fort Saint-André is home to a wealth of graffiti?
Mainly located in the Tower of Masks and the Prisoners' Room, there are over a hundred of them, engraved on the floor or in the window embrasures.
The subjects are varied, but with recurring themes: religion, prison life, the marine world, craftsmanship... They shed light on the history of the monument and its various occupants.
There are numerous motifs, such as a merelle, a horseshoe, scales of justice, boots, a plate, hands...
The graffiti inscribed on the floor were undoubtedly created by prisoners seeking to relieve their boredom by drawing and then more or less deeply engraving the object of their imagination or obsession.
Those in the window embrasures were made by soldiers passing through. They inscribe their names, dates of passage, draw their hands, horseshoes...
They bear witness to the lives of the fort's inhabitants over the centuries.
Fort Saint-André is not the only monument to have preserved graffiti. To discover the others, visit the Centre des monuments nationaux website.